Patios
Much of the decking put down in the 1990's and early 2000's is now coming to the end of its useful life. Wood can rot if not regularly treated and even then it will not last for ever.
In this project we had to remove the old decking, make the site suitable to lay new decking. Driveways Patios Birmingham carried out the whole job from beginning to end including the removal of all the waste material.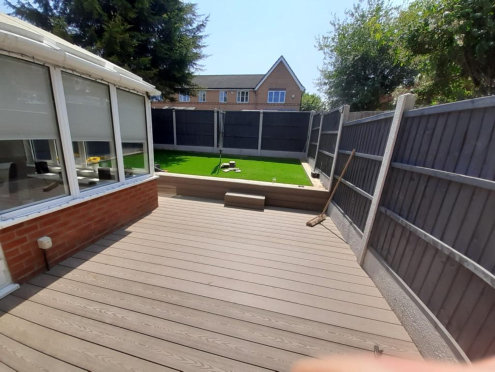 If your decking is past its best and is becoming an eyesore and possibly even dangerous please get in touch for a survey and suggestions on how we could make your patio or decking be the envy of your family, friends and neighbours. Please call 0121 443 3867 or WhatsApp us on 07774 796110.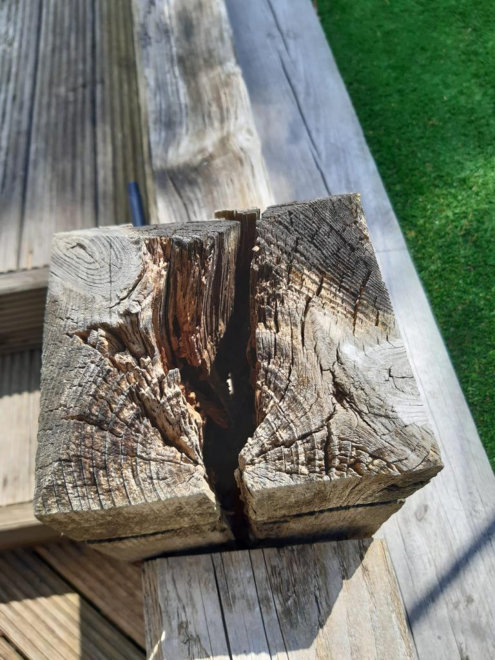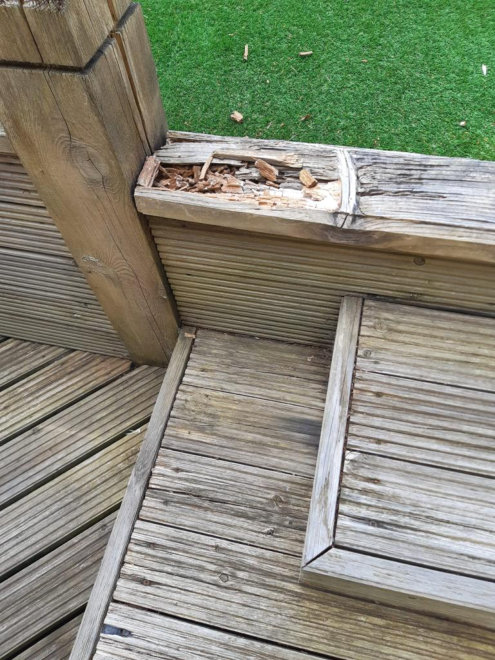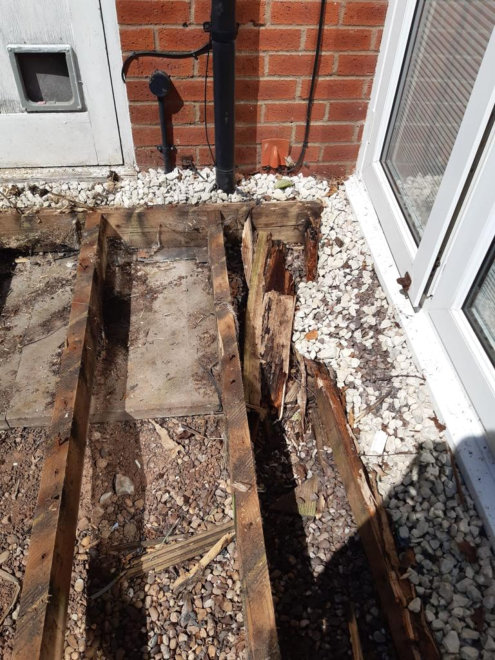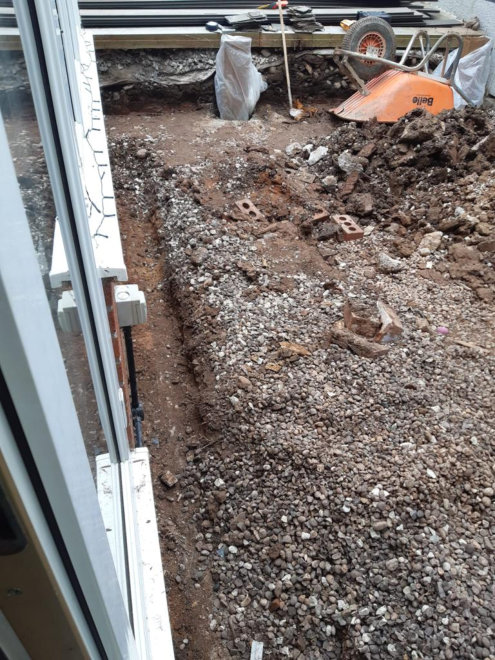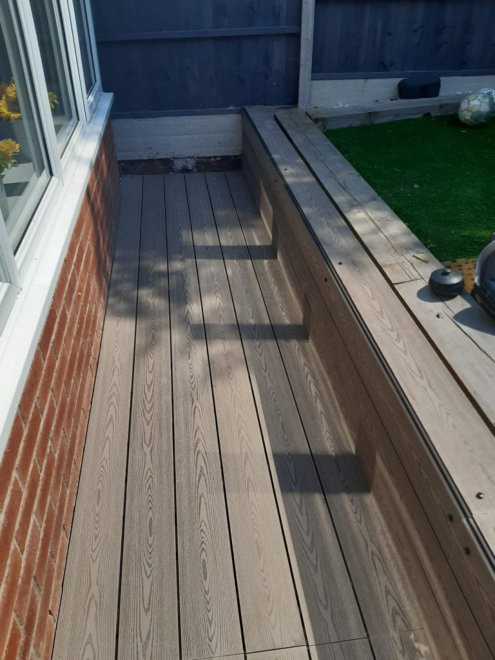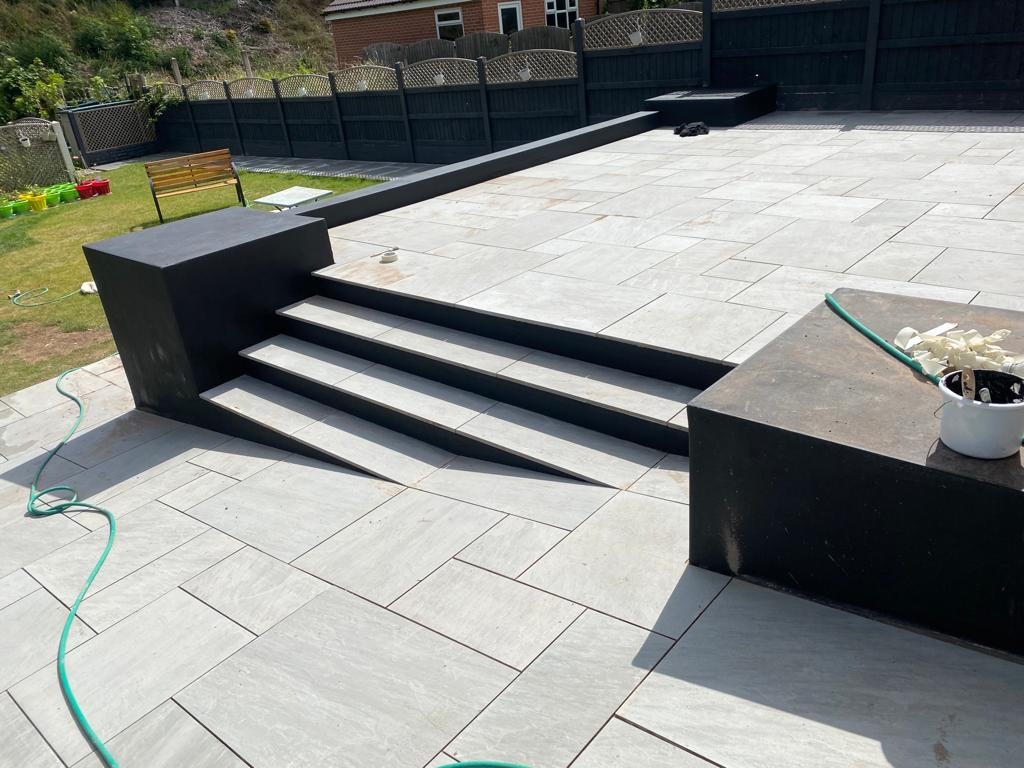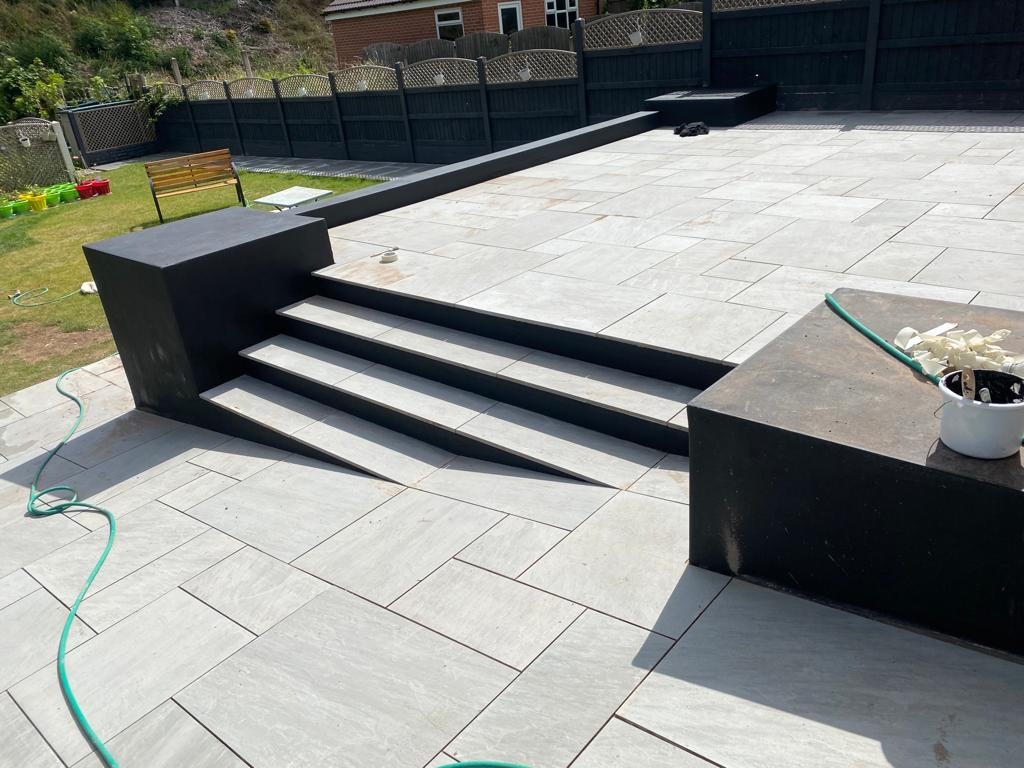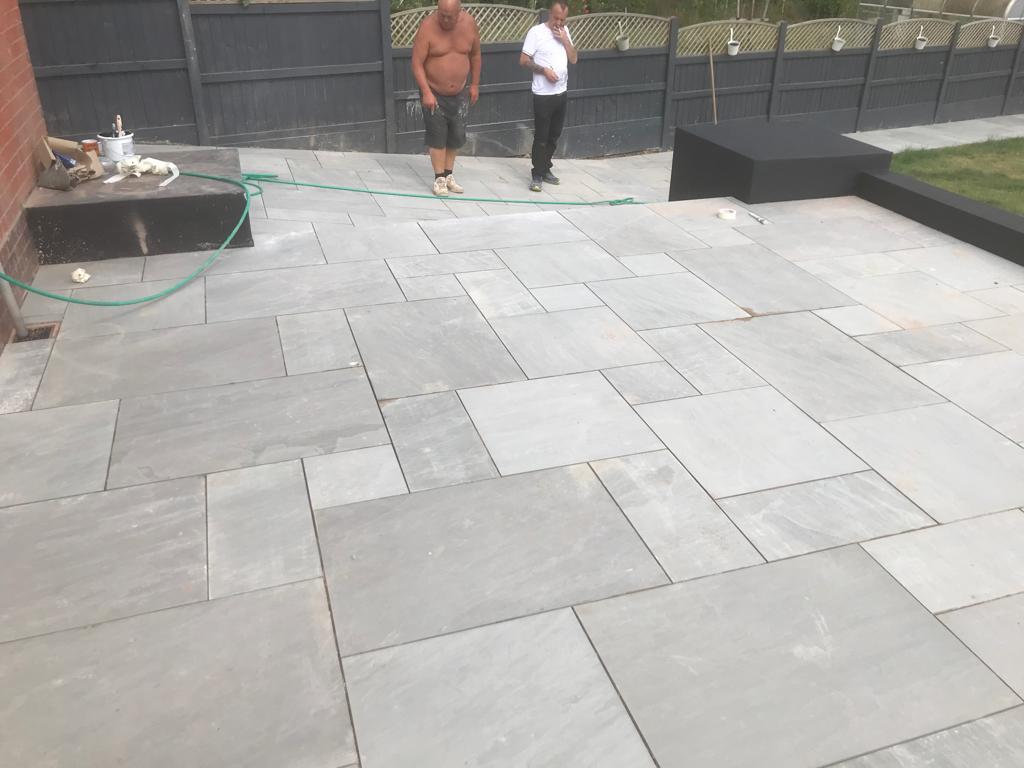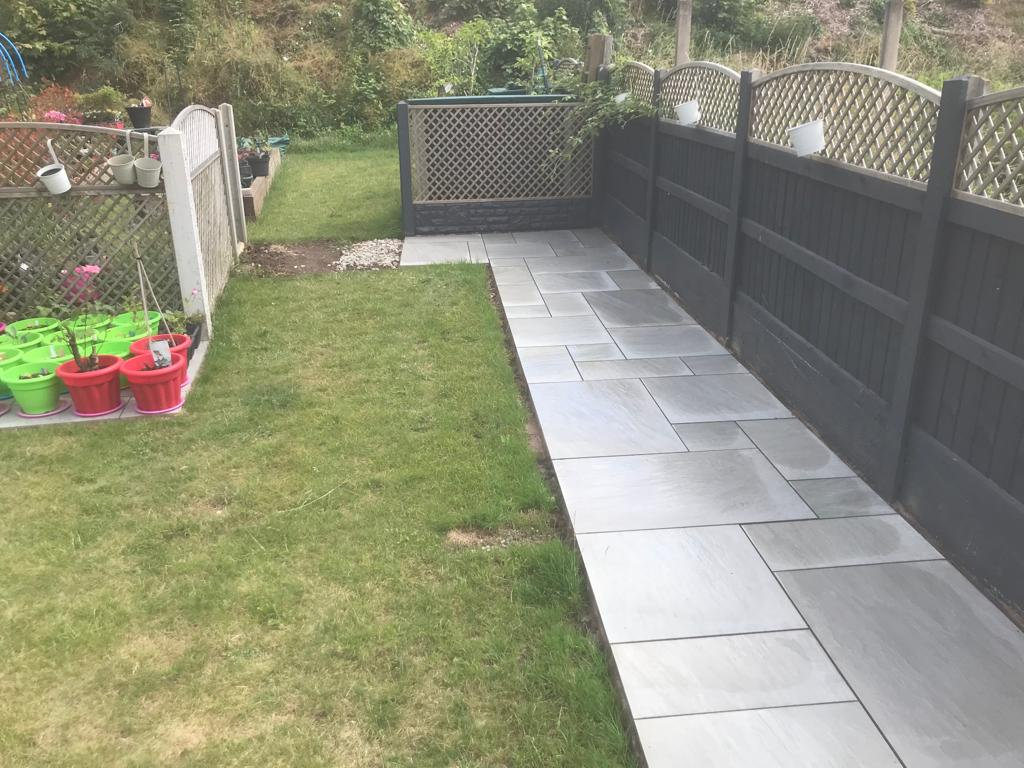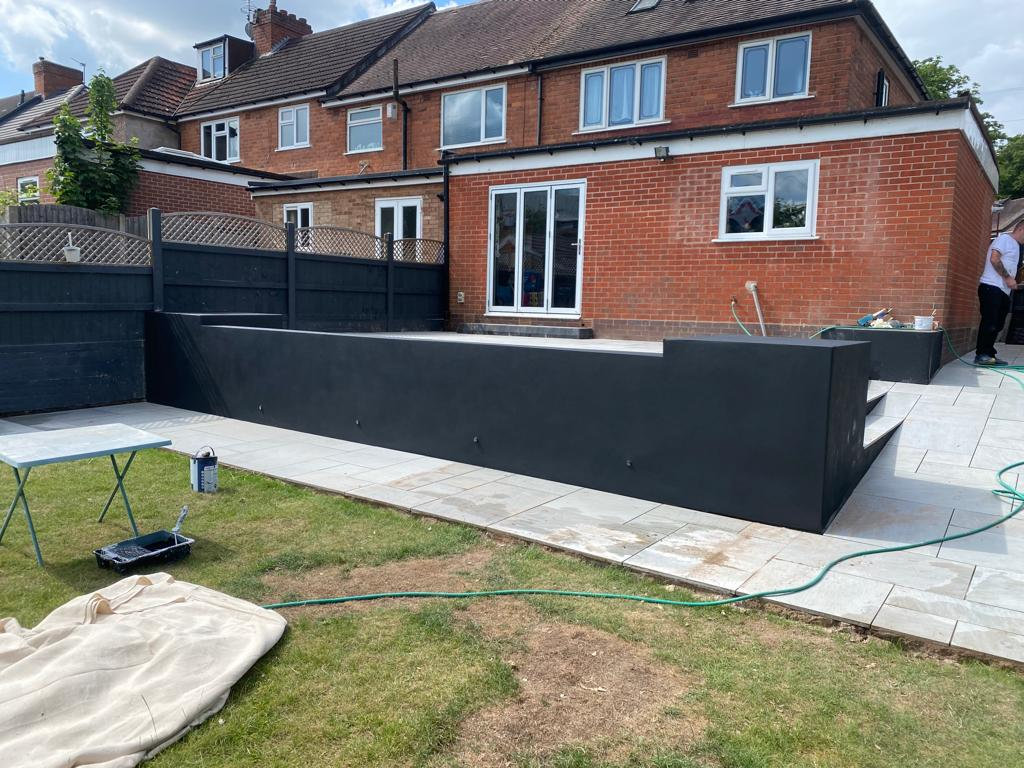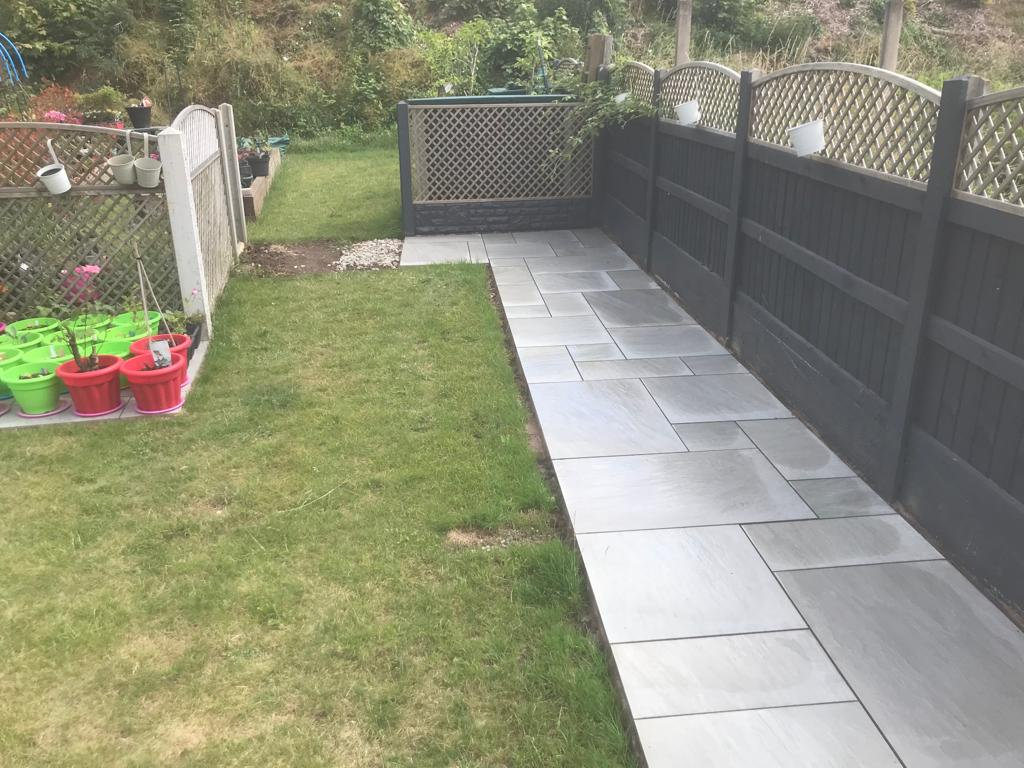 Whilst Birmingham is not very hilly many gardens do have a slope in them. In this project we created a large level patio area perfect for a barbeque and outdoor seating.
The other part of the project was to follow the contour of the land with the patio and create a path down the side of the garden. Again all the groundwork was carried out by us including waste removal.Followed by laying the patio and path.
Sheds – why not create more living space with a shed at the bottom of your garden? We took this one up a notch with the new patio and brickwork. To enable easy access in wetter weather we installed stepping stones in the grass.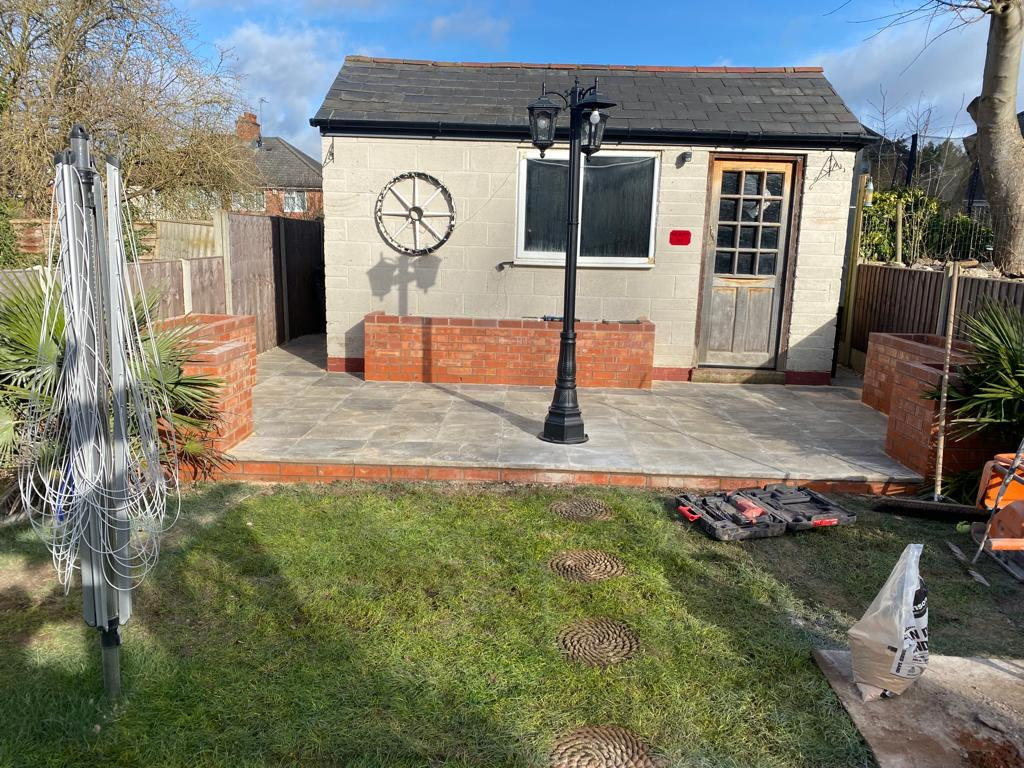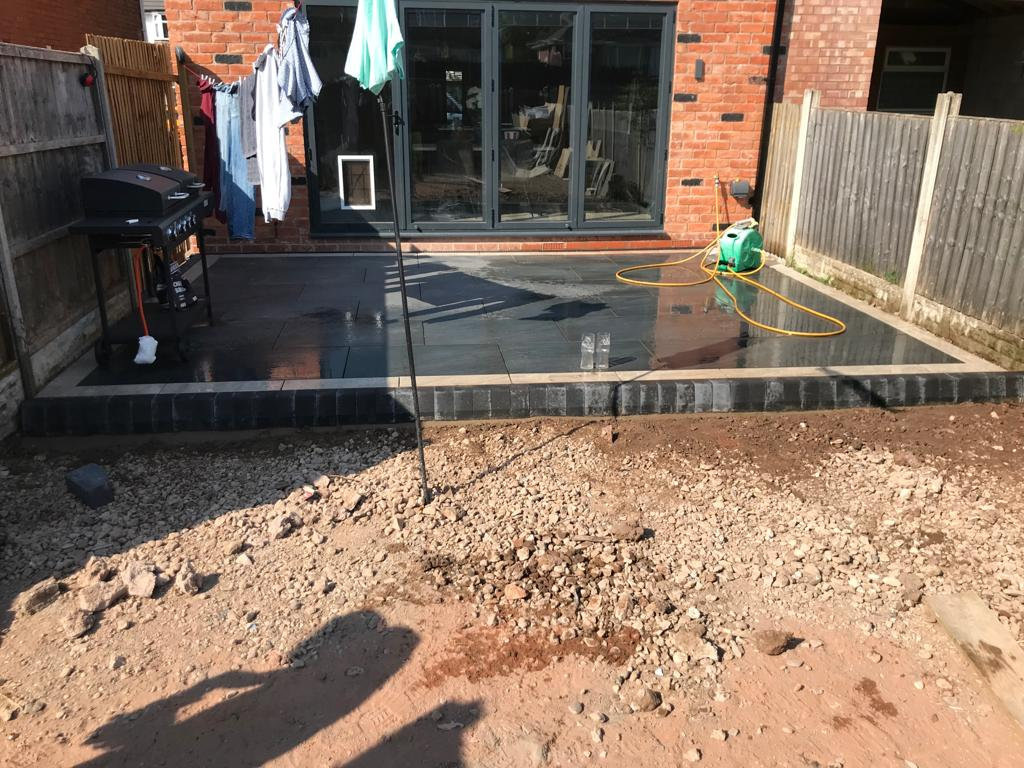 With the UKs unpredictable weather if you have a solid patio outside your back door you can step out whenever the sun comes out safe in the knowledge that you are not going to be walking on wet muddy grass.
How To Get A Micro Digger In To A Back Garden!
Unless you have seen this with your own eyes you might not believe that a digger can fit through a typical doorway. Spoiler alert if you do not want to invest 3 minutes 43 seconds watching this the digger, it does get through without any damage.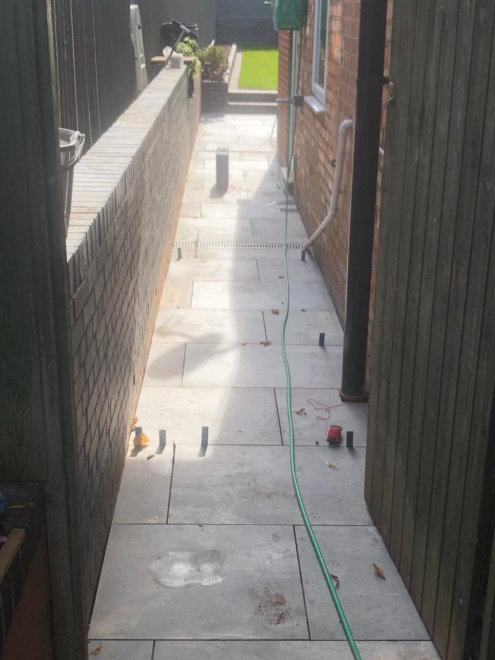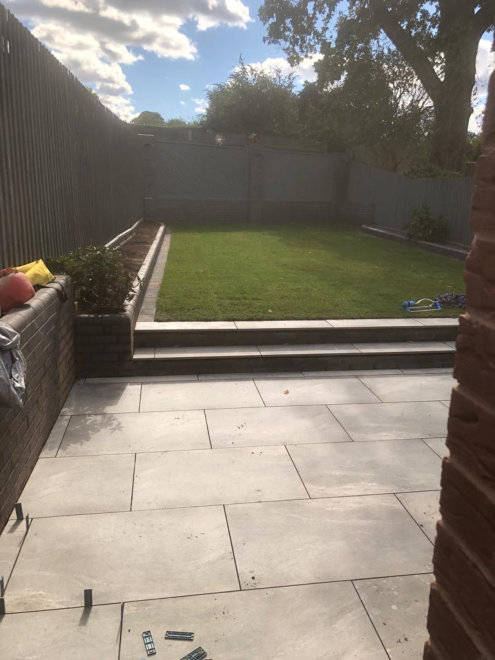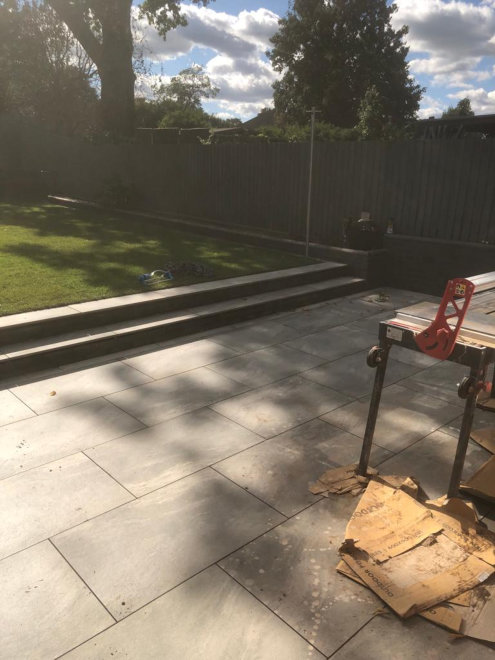 A well designed patio will add value to your home. Provide you with more outdoor space and make you enjoy your garden even more.
If you are looking for ideas for your garden we recommend Wythall Landscapes or Earlswood Nurseries. Both have a great range of slabs.
We can discuss your garden design ideas and come up with a plan to transform your outdoor living area. Please call 0121 443 3867 or WhatsApp us on 07774 796110.