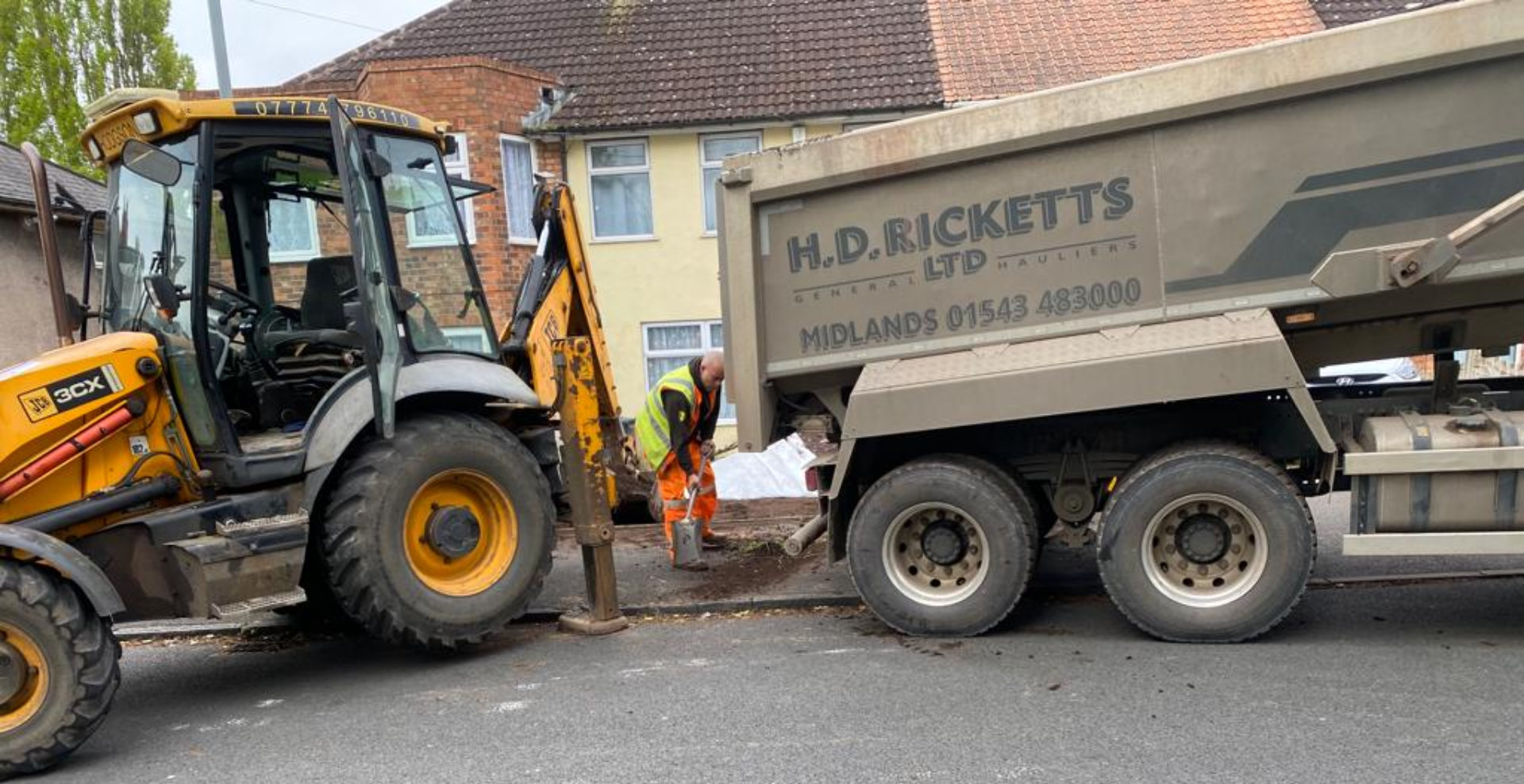 Birmingham Site Excavations Service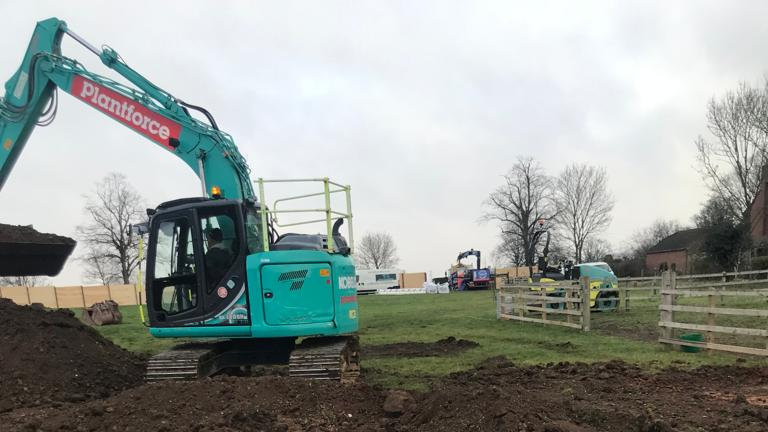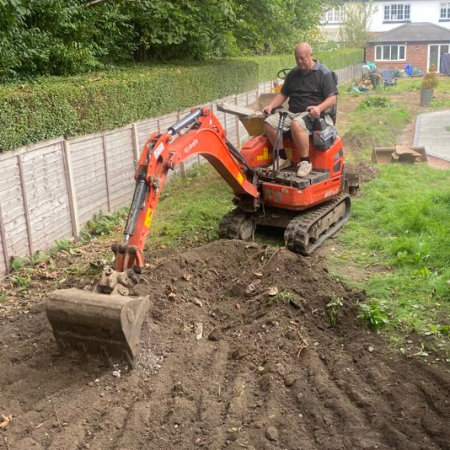 A micro digger can do in less than 1 day what 2 men would require a week to do.
Harborne Long Garden Clearance In Short Time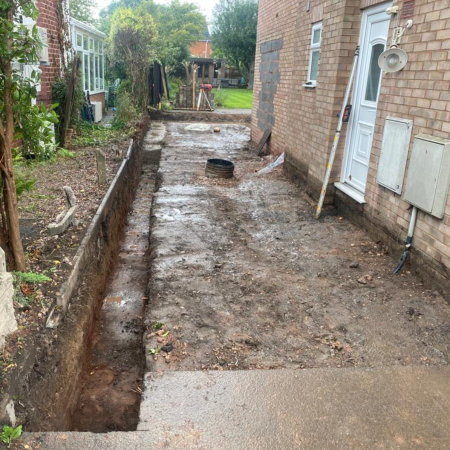 Droitwich Groundworks
T Hodgson Plant Hire
From site clearance to trenches dug, concrete poured ready for the brickwork to start.
Established in 1997, T Hodgson Plant Hire T/A Driveways Patios Birmingham has developed huge experience in a wide range of work including Site Excavation in and around the Birmingham and surrounding areas. We offer a reliable and professional service for all types of excavation related projects undertaken including small domestic projects to the larger commercial developments.
Our reputation over the years has been built on customer satisfaction so what ever we agree to complete we will, on time and for the agreed budget. Using well maintained plant and machinery we have excavators with the versatility to complete a variety of projects including swimming pool excavations, foundation excavations and basement excavations to name just a few.
Professionally operated Excavation vehicles in Birmingham
All our machines come with a fully qualified and insured operator, so what ever your excavation requirement we will be more than happy to provide you with a FREE no obligation quotation.
Swimming Pool Excavation Birmingham
We can provide a complete swimming pool excavation service covering the Birmingham area. In many cases we are able to excavate soil and load it straight onto our waiting tipper lorry ready for safe disposal or re-use. Our highly skilled digger operators are able to excavate to the dimensions, depth and shape allocated for excavation, helping to save on operational costs and time.
People we work with:-
Pool designers
Swimming pool installation companies
Health and Leisure Clubs
Hotels
Homeowners
Foundation Excavation Birmingham
T Hodgson Plant Hire also offers Foundation Excavation services to both homeowners and commercial clients covering small projects such as home extensions to larger projects such as new builds. We have the operator skills and necessary equipment to accurately excavate foundations to plan.
Basement Excavation Birmingham
Our basement excavation services include retrofit, new build or open land excavation for any number of end uses including both domestic and commercial projects within the Birmingham area. Working with construction professionals, design companies or homeowners, we provide experienced operators and well maintained machinery to complete the job professionally and accurately to ensure your building project runs smoothly.
Groundwork Excavations Birmingham
Let T Hodgson Plant Hire take the strain with its fully trained mini digger operators using our highly manoeuvrable excavators to prepare the ground for your domestic or commercial project where access may be a problem. We offer a professional groundwork excavation service and will work to a fixed price quoted in advance at affordable prices that stay within your budget, 7 days a week covering the Birmingham area.
For more information and a free quote please call 07774 796110 or or use our contact form.